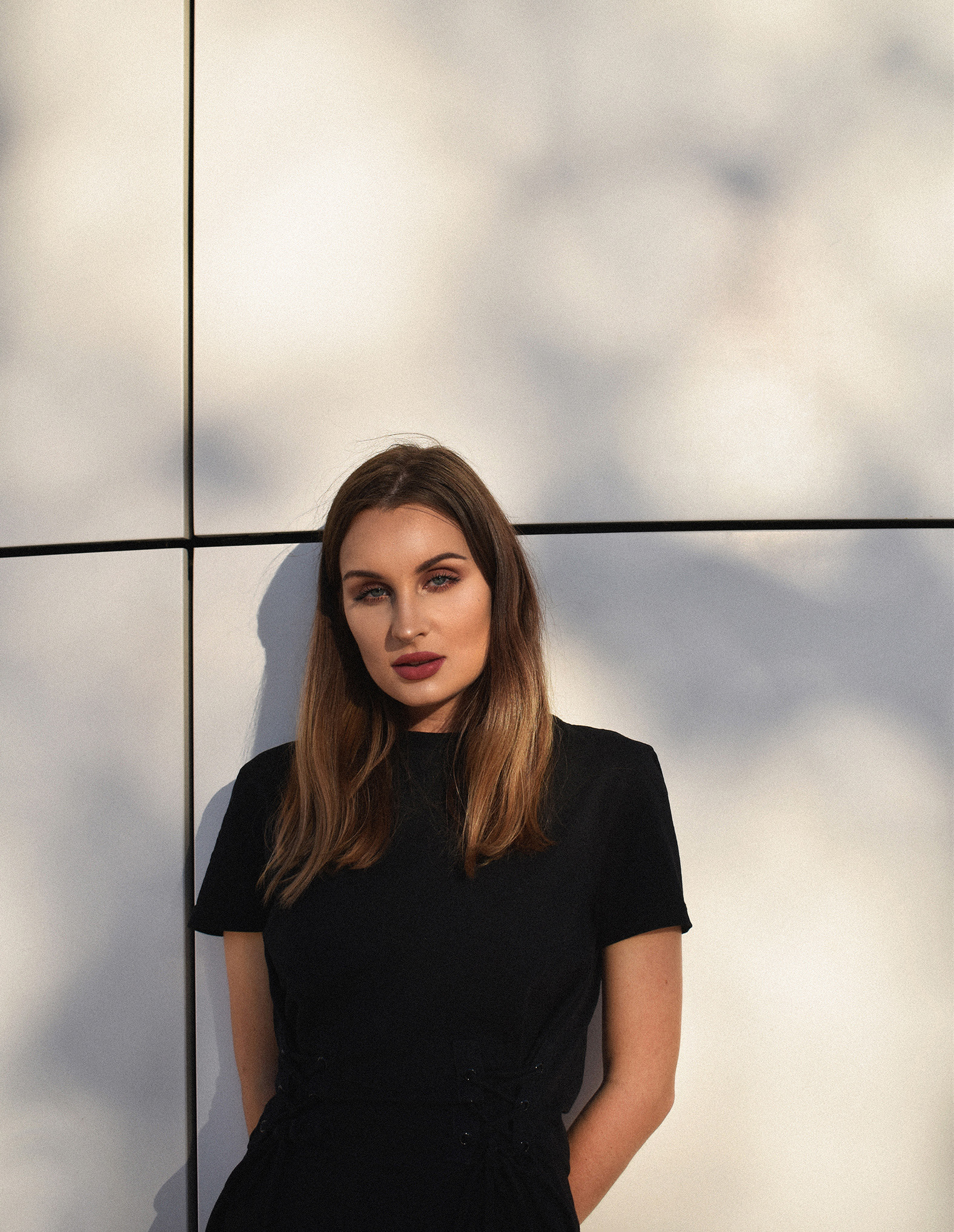 I'm Hanna Kastl-Lungberg, a versatile graphic designer and visual artist from Gothenburg, Sweden. I believe that 'form follows fun' and my main focus is making people happy through my bold, vibrant and playful work. I combine colors and shapes in my own unique way and turn them into drawings, paintings, prints and patterns.
I've been partly based in Los Angeles, CA the past few years which has had a great influence on my work. The experiences I have and the memories I've collected continues to inspire me all the way from the other side of the world.
"There's a huge disparity between a Scandinavian winter and a California summer. However, the work of Swedish artist Hanna KL is born of both. LA based artist and musician Nik Ewing caught up with Hanna KL in Sweden where they spoke about the romance of Los Angeles, the community of Instagram and a mutual love for Google Street View."
"Swedish student and artist Hanna KL knows what she likes. Pinks, purples, and palms fill her artwork and her amazing apartment is meticulously designed to match (think Lisa Frank as a minimalist). Her rad style is perfectly trendy, while always encompassing her unique, personal aesthetic. We sat down with Hanna to chat about her goals as a designer, her favorite 90's boy bands, and how she embraces her inner California-girl."
"We adore Hanna Kastl-Lungberg's playful patterns and her love for vanilla ice lattes! She tells us about how her style developed from simple lines and dots to funky geometric shapes, we discuss art and design in Gothenburg vs LA, and she dishes out some killer advice so you can 'find your thing' too."
"We have been obsessed with Hanna Kastl-Lungberg's for a few years now, secretly stalking her on Instagram. All the work she puts up is impeccable and we cannot get enough of her. So we asked a few burning questions."