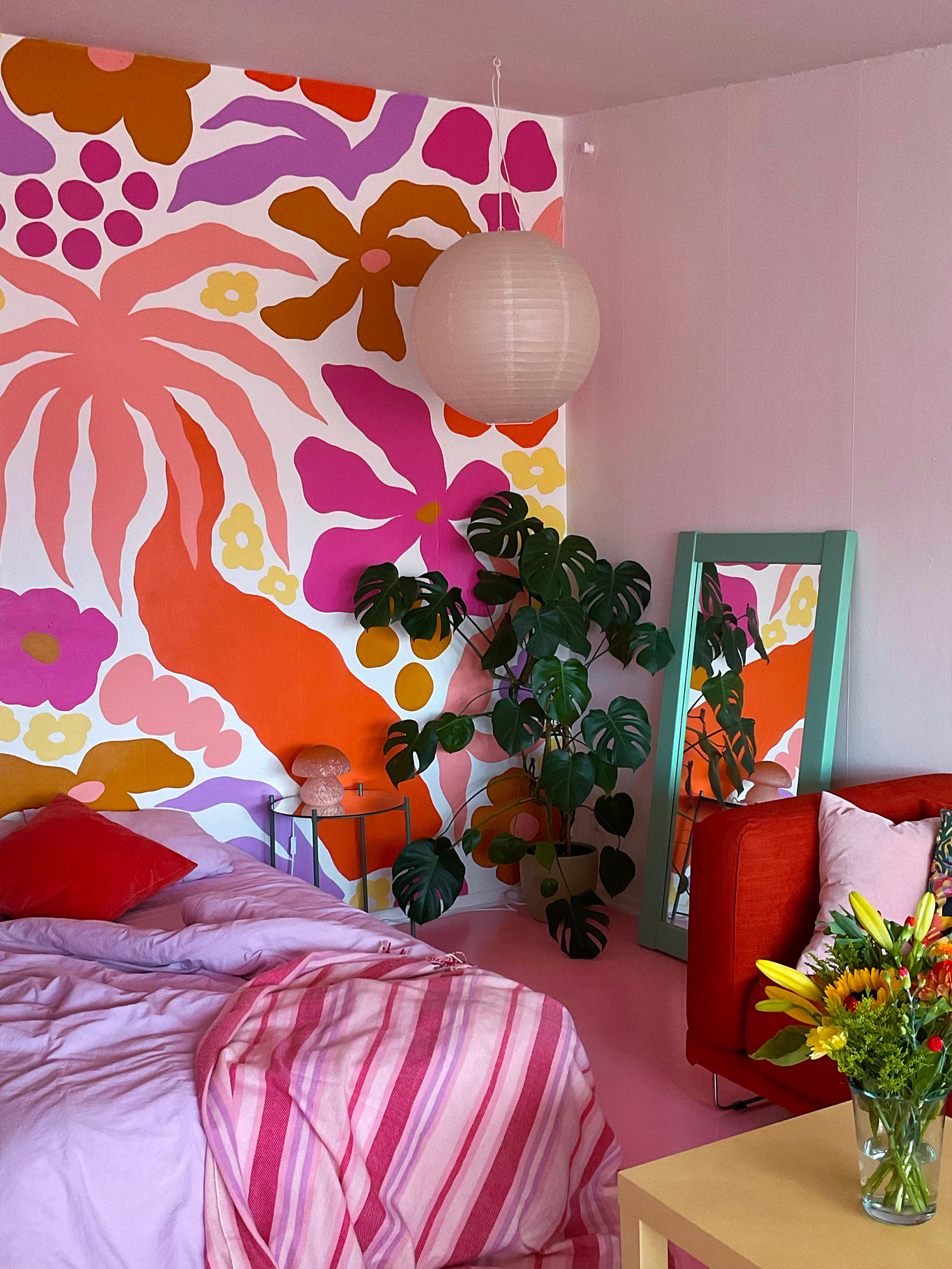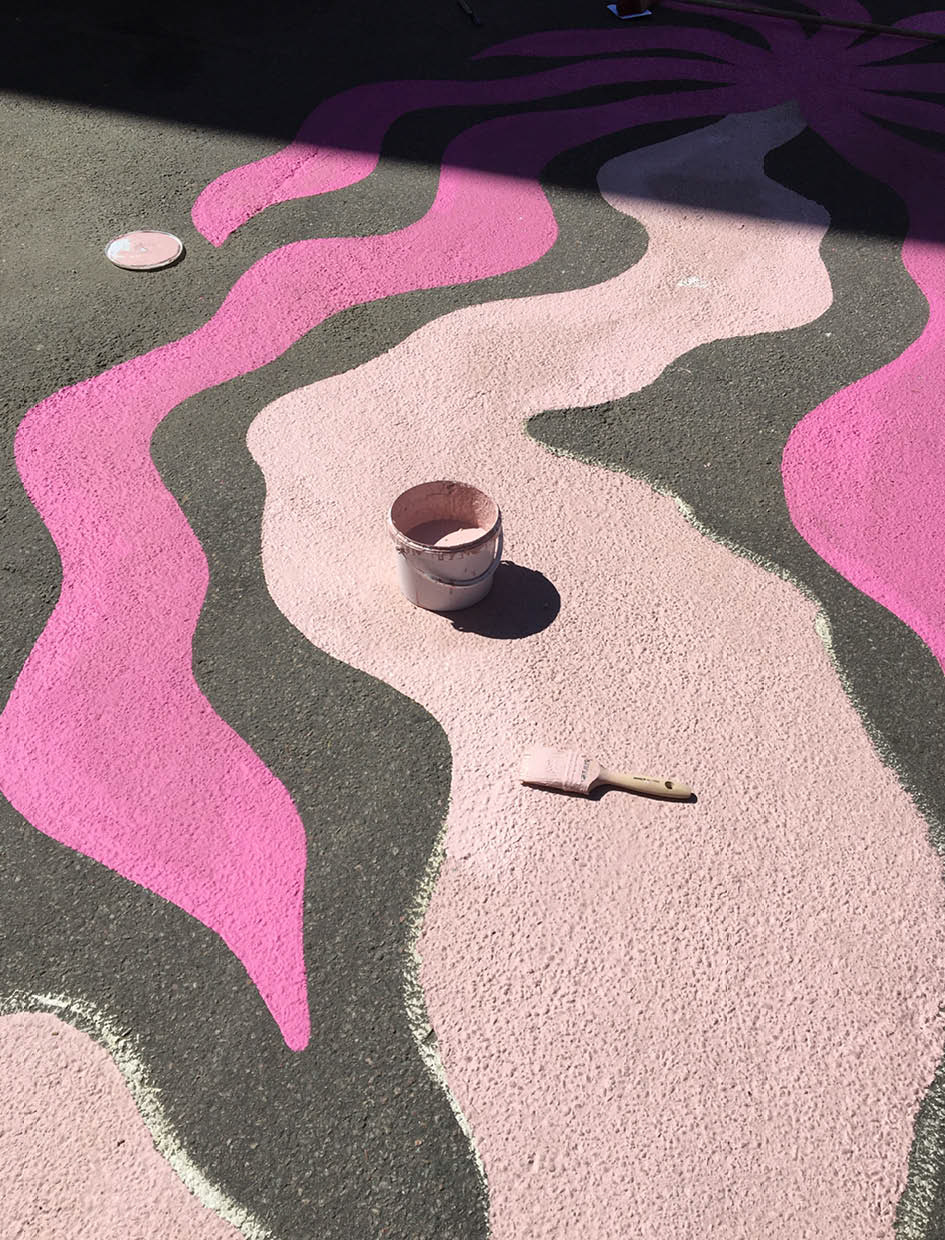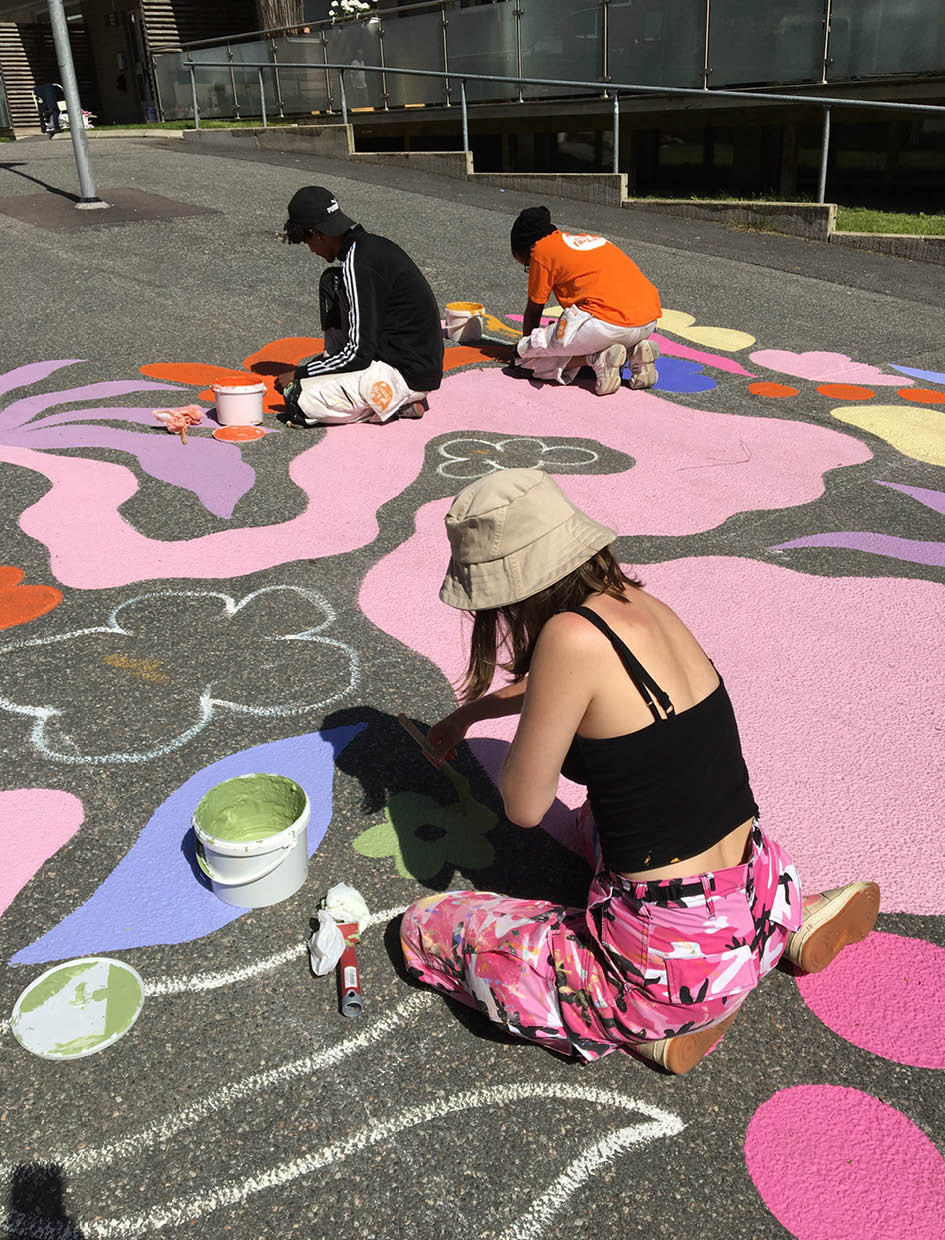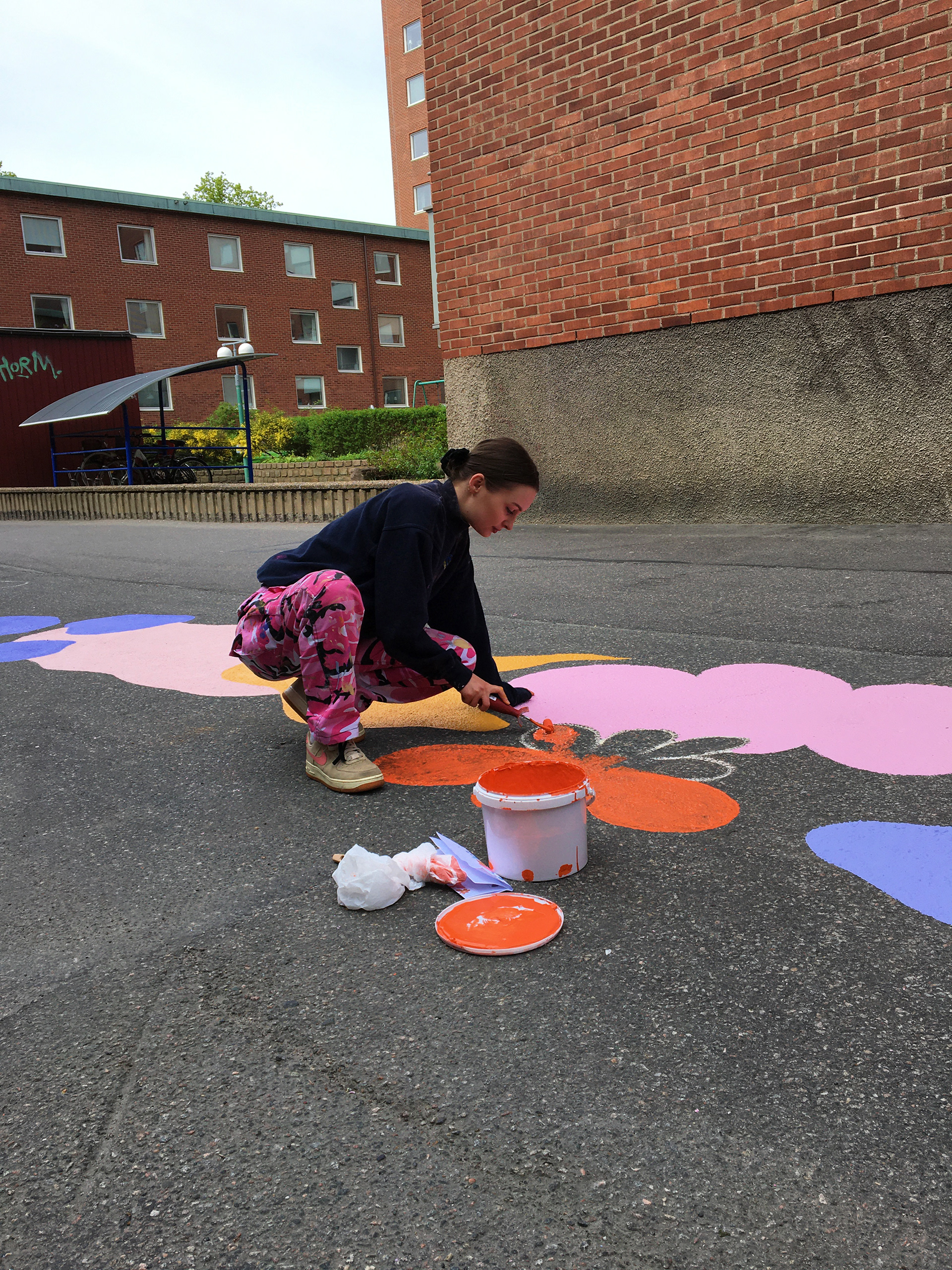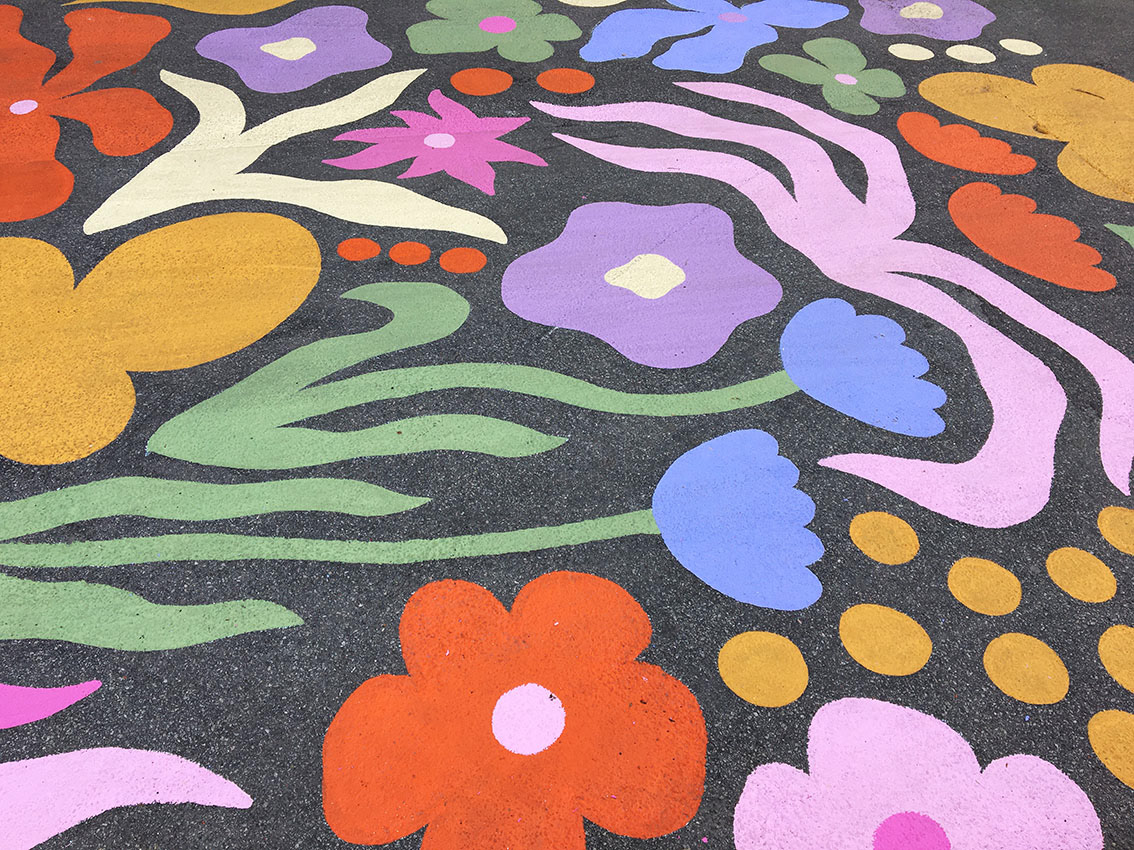 The city of Gothenburg turned 400 years old in June 2021 and I was asked to be part of a 21km long art trail that was created for the celebration. I painted the ground of an entire street; the biggest space in the entire project, and created what is believed to be the largest mural in Gothenburg. The artwork measures at 220m long and a total of 365m2. Client: Sätt Färg På, Trafikkontoret, Göteborg 2021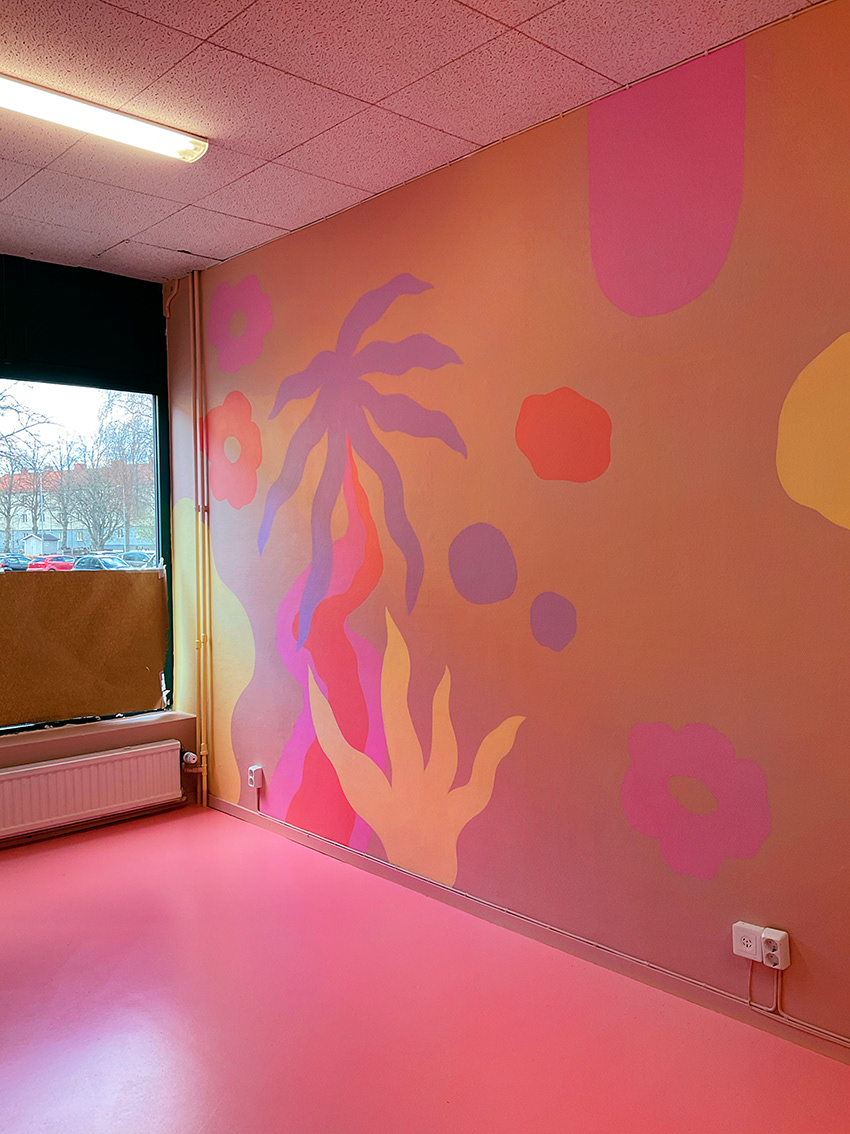 Gothenburg-based spatial design studio Krut asked me to paint a mural in a shop space they were designing. It resulted in a simple, colorful pastel mural, in clarafina.se's atelier and showroom in Gamlestaden, Gothenburg.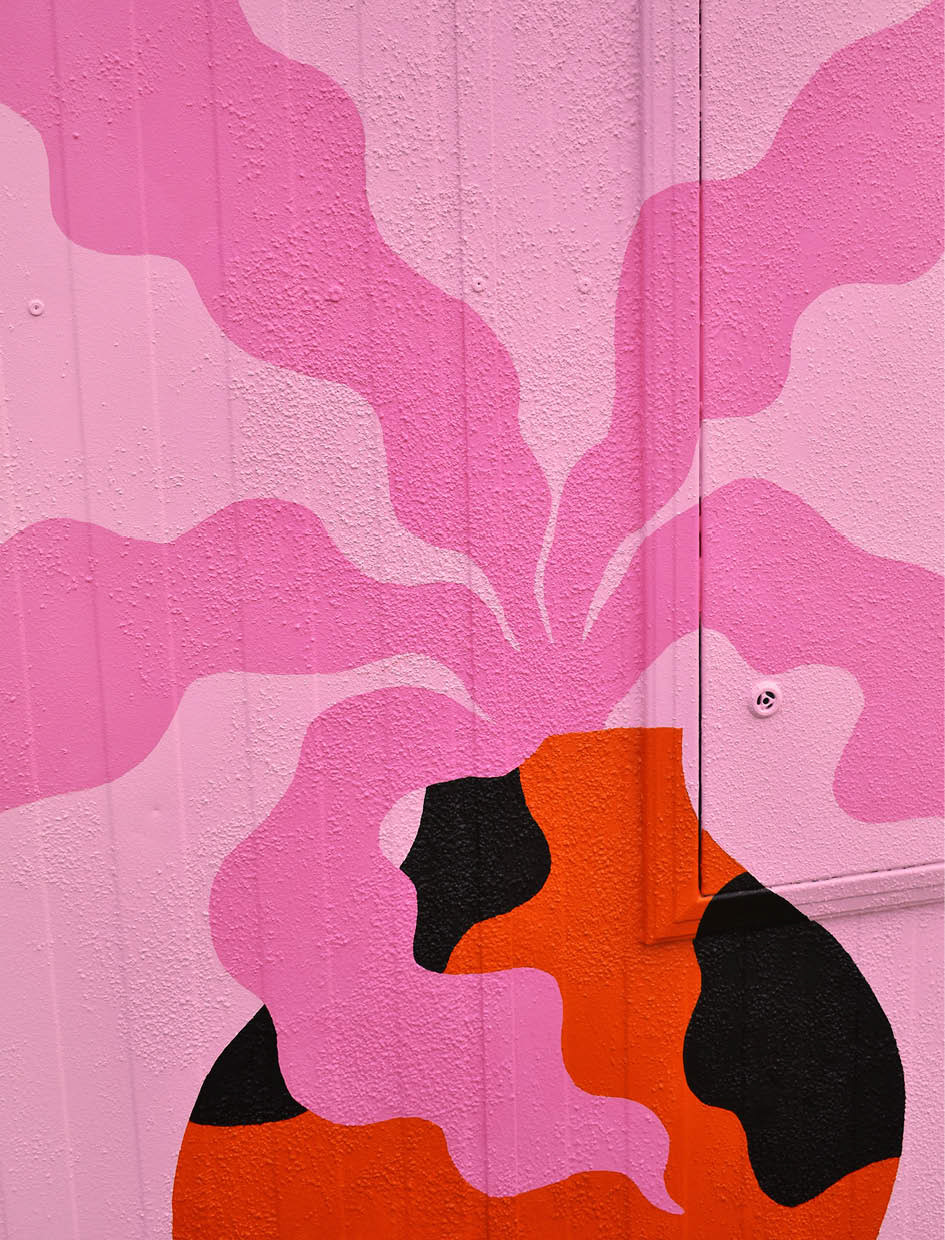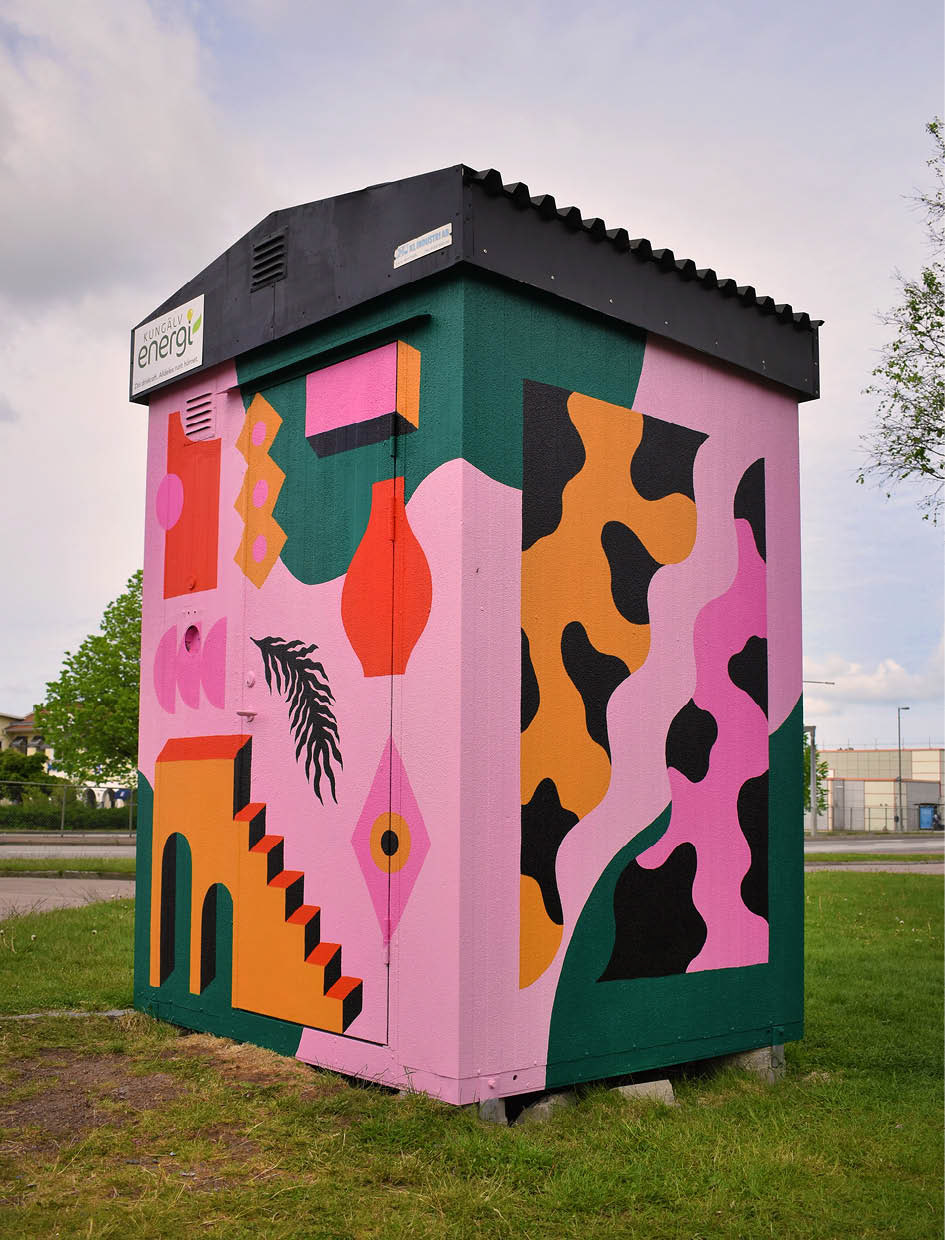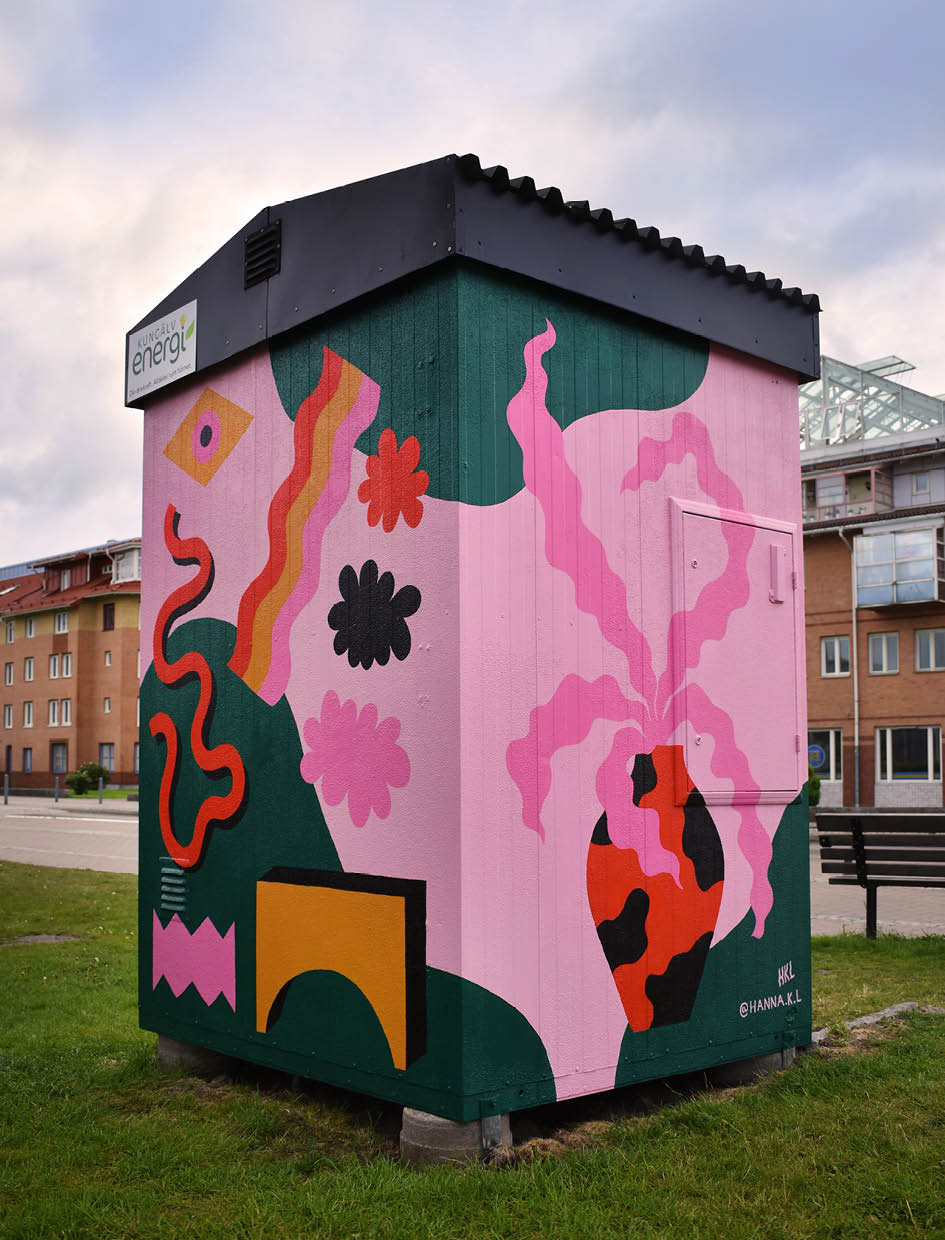 Mural in Kungälv, Sweden. I was asked by the local electricity company to paint this utility building as a first attempt to add more color to the city.

Utility box in West Hollywood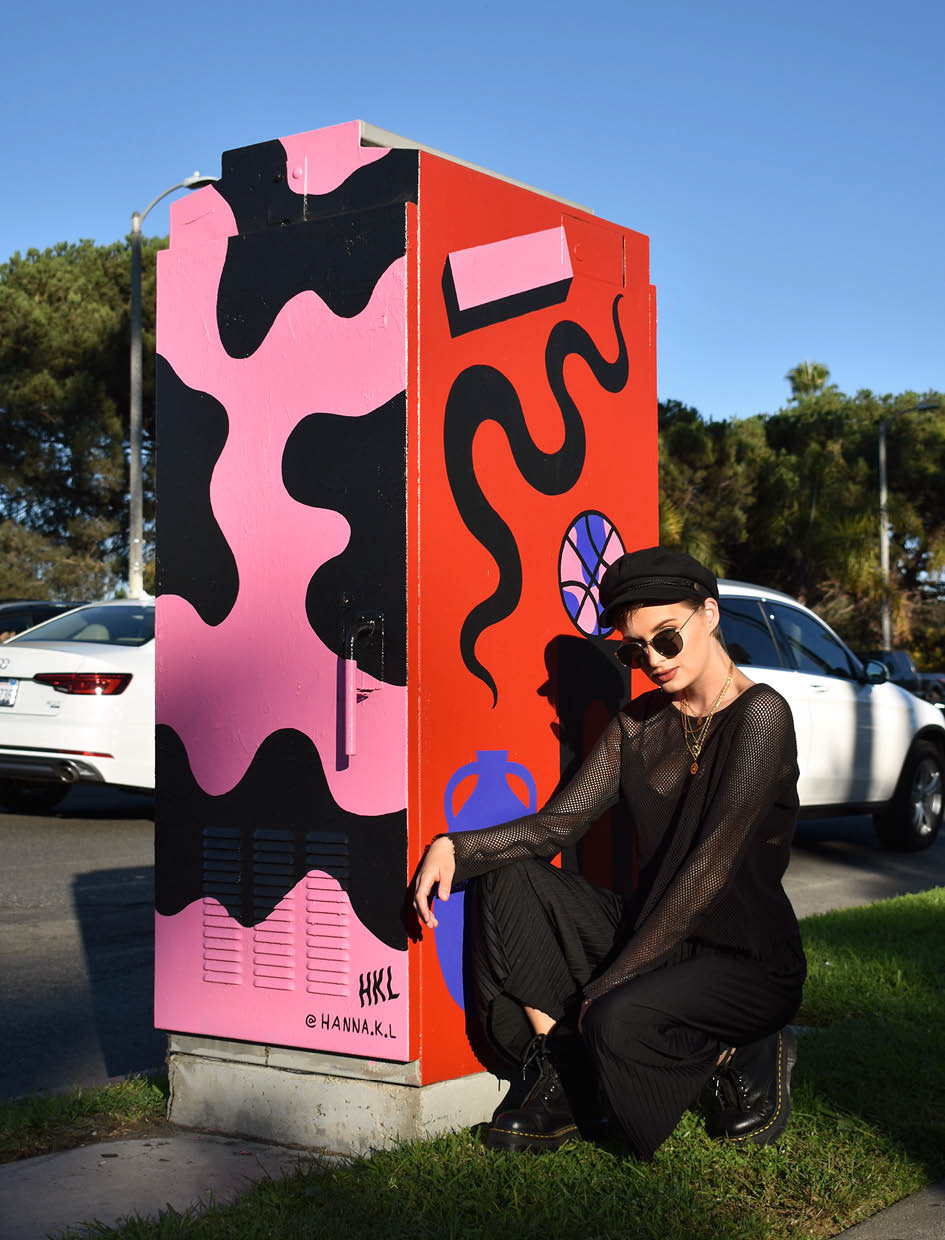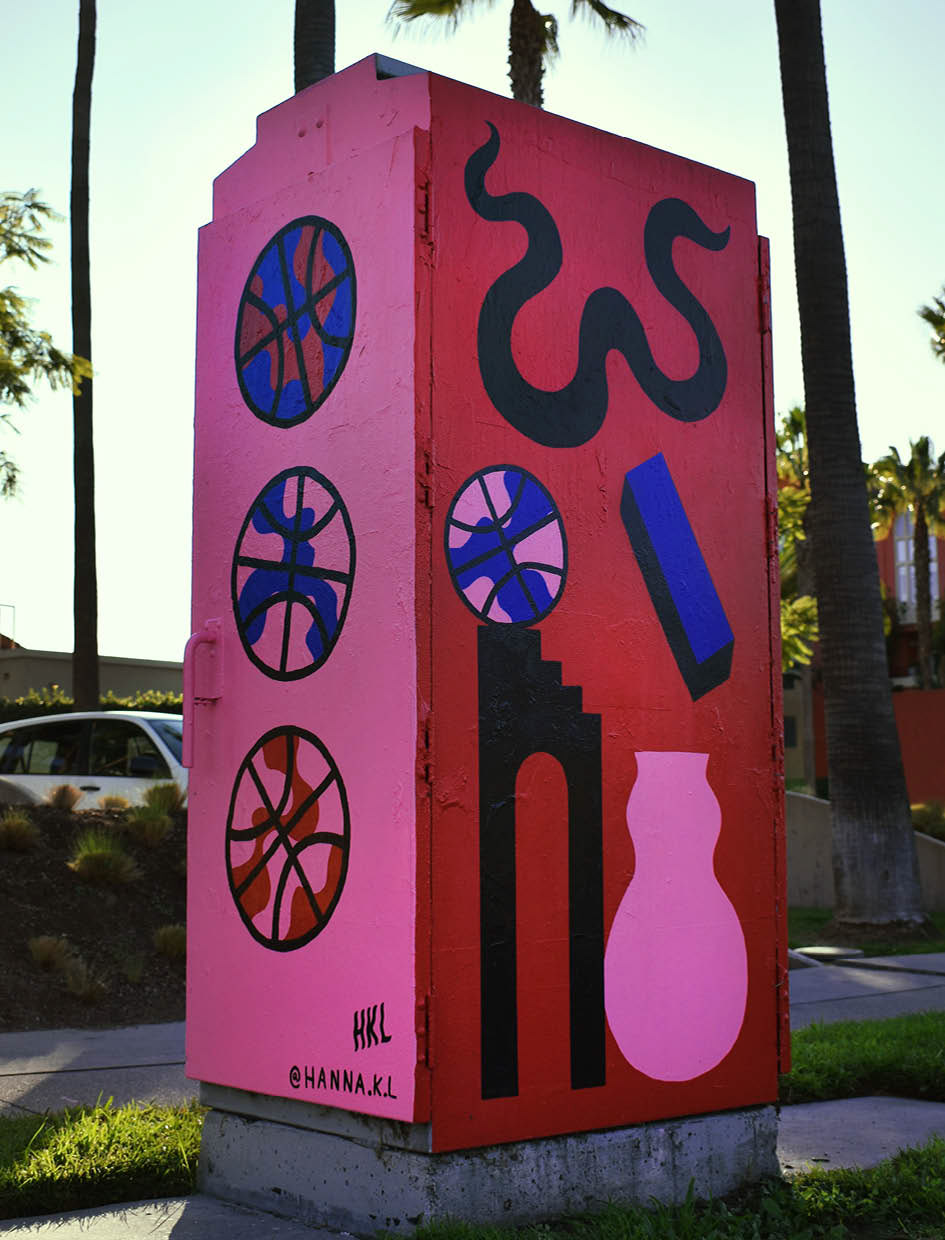 Location: W 3rd st / Burnside Ave, West Hollywood, LA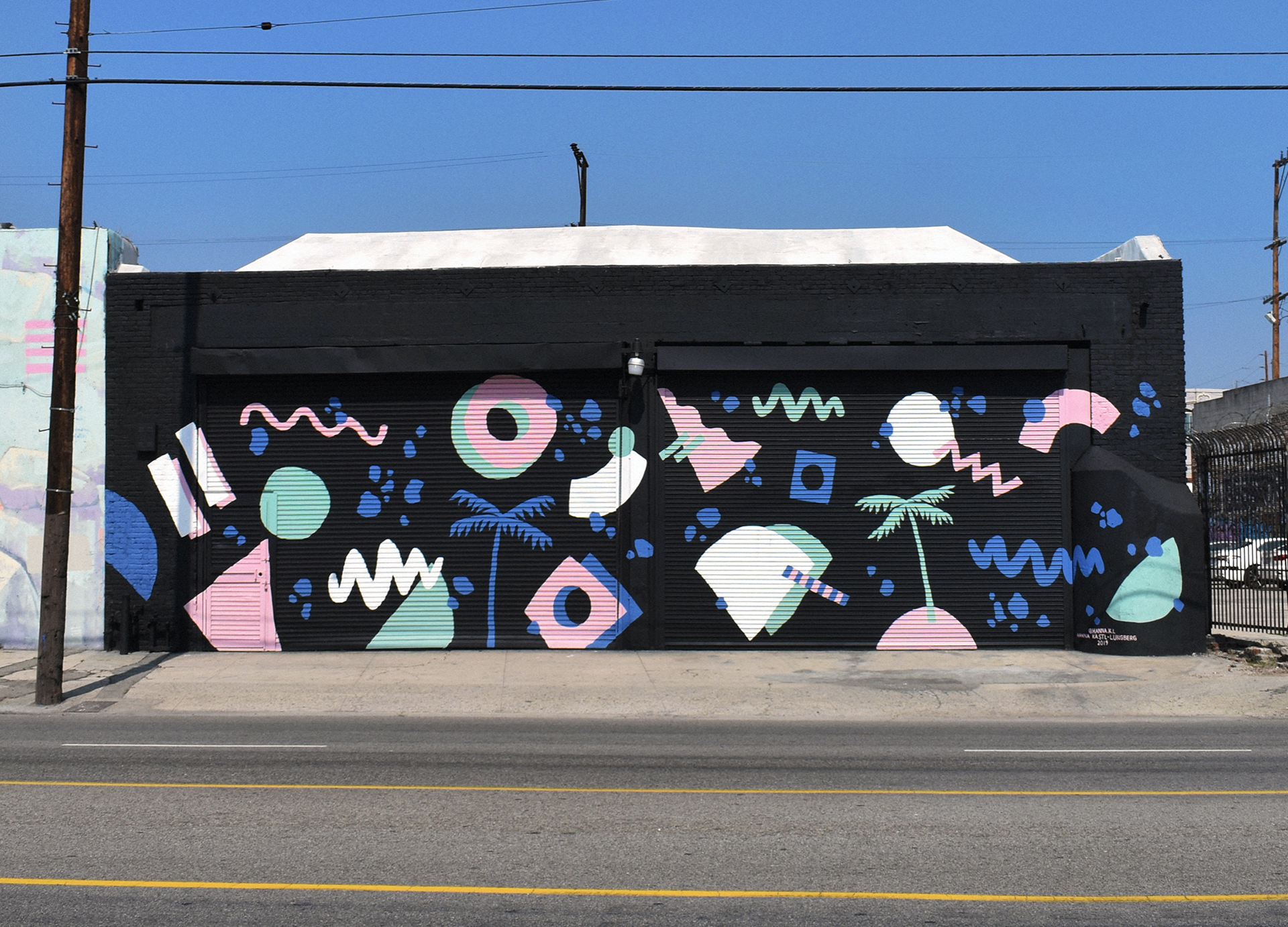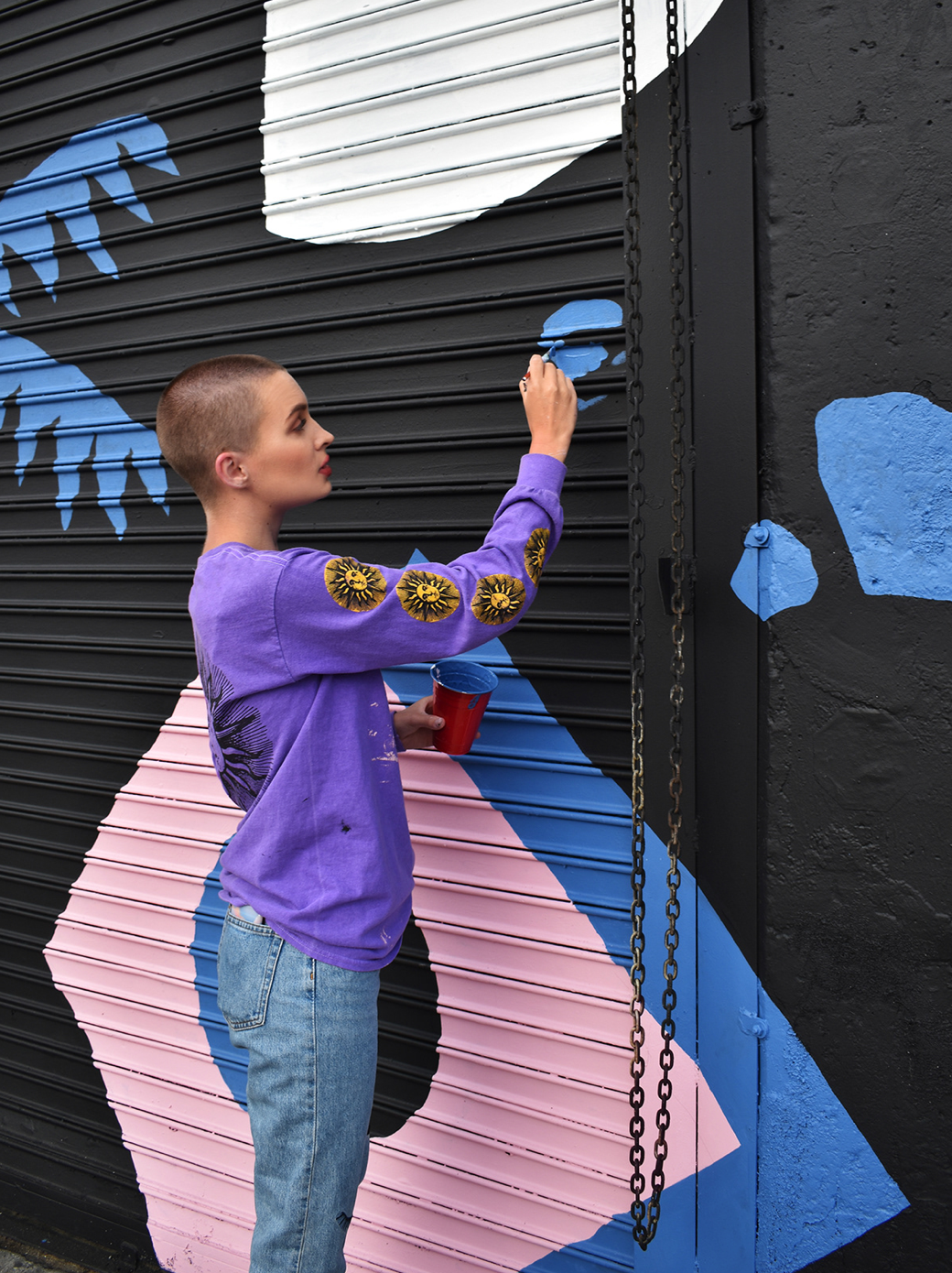 As We Dwell is a space for all kinds of creatives, located in the Arts District in Downtown Los Angeles. Sarah, the founder, had been looking for the perfect mural artist that would match her vision for As We Dwell's new location, and she reached out to me after seeing my previous work. Location: 440 South Alameda St, Arts district DTLA.
Edit: The Mural can no longer be seen as it was painted over by the city after being vandalized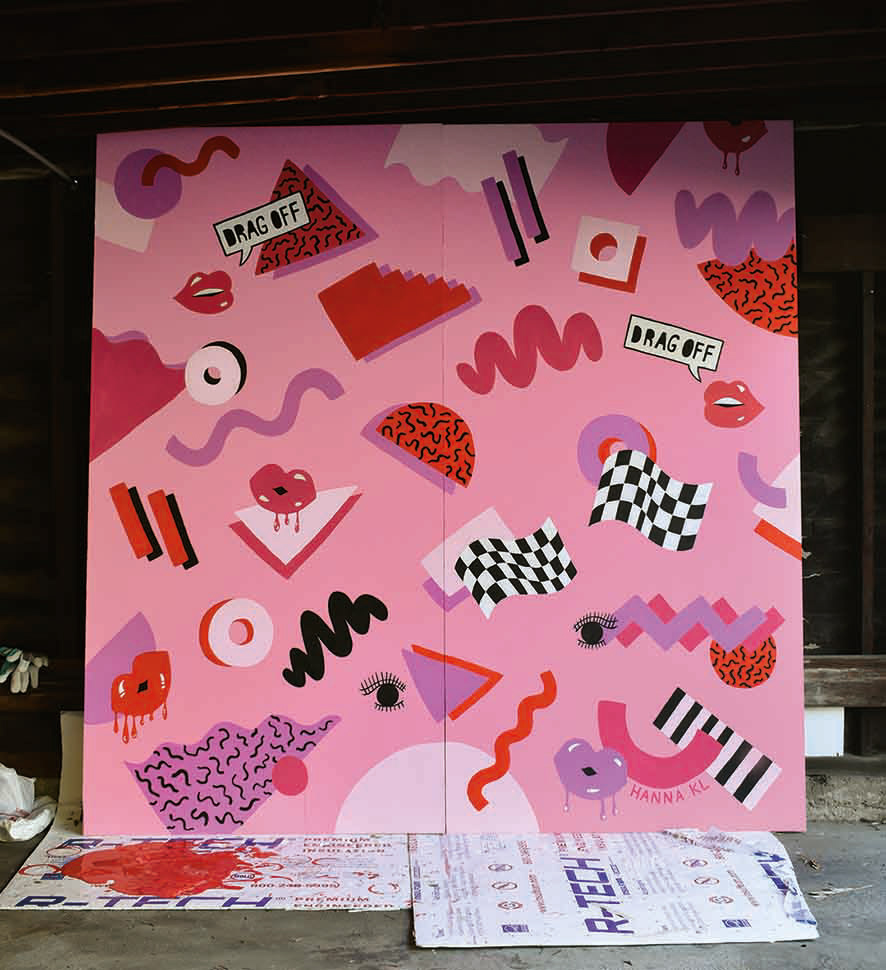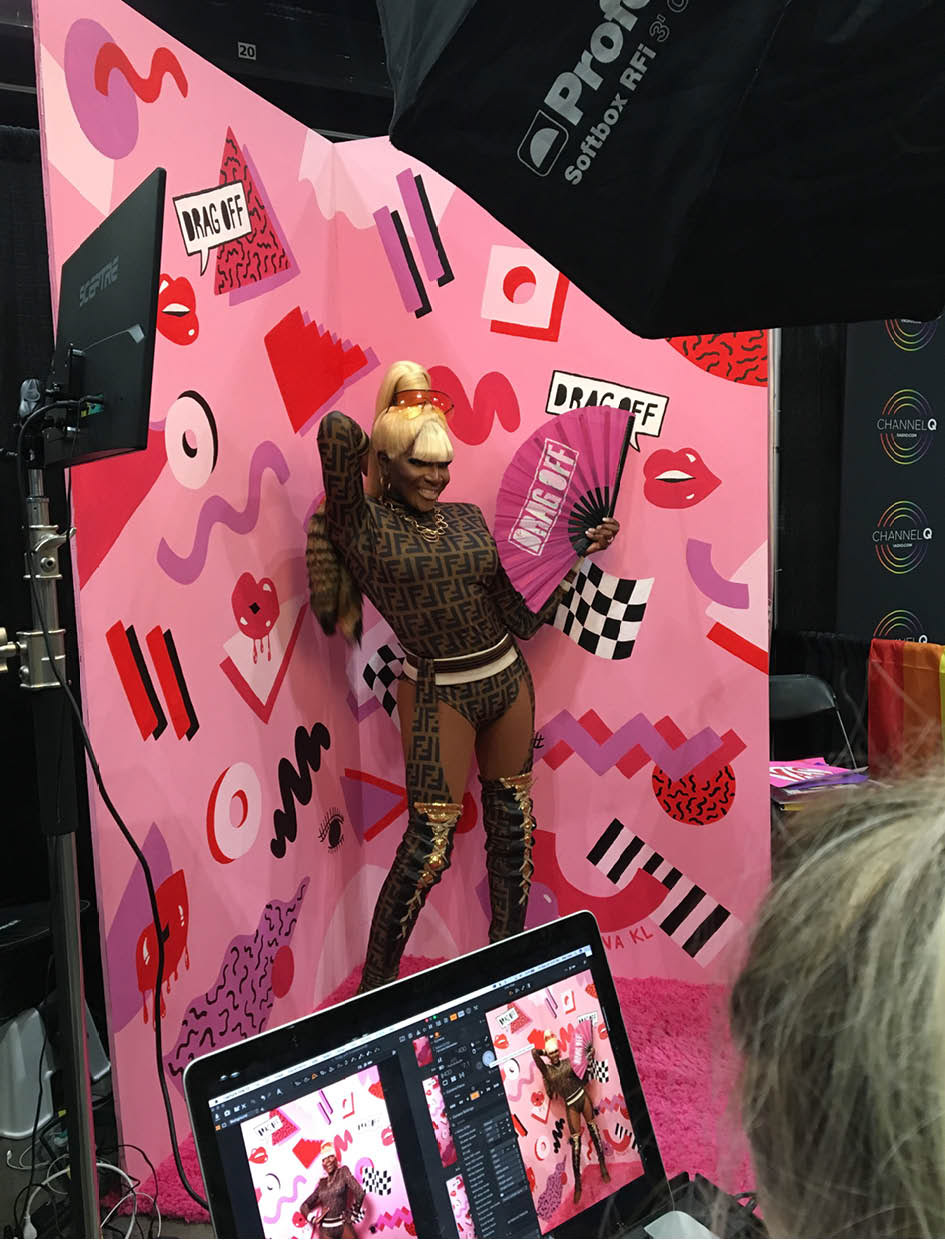 I was asked by LA based photographer duo Kingmon Creative to design a photobooth for their client DragOff, for Rupaul's DragCon in Los Angeles May 2019. Below are some cool looks and a few of the famous drag personalities that made their way to the booth.

Utility box in Sherman Oaks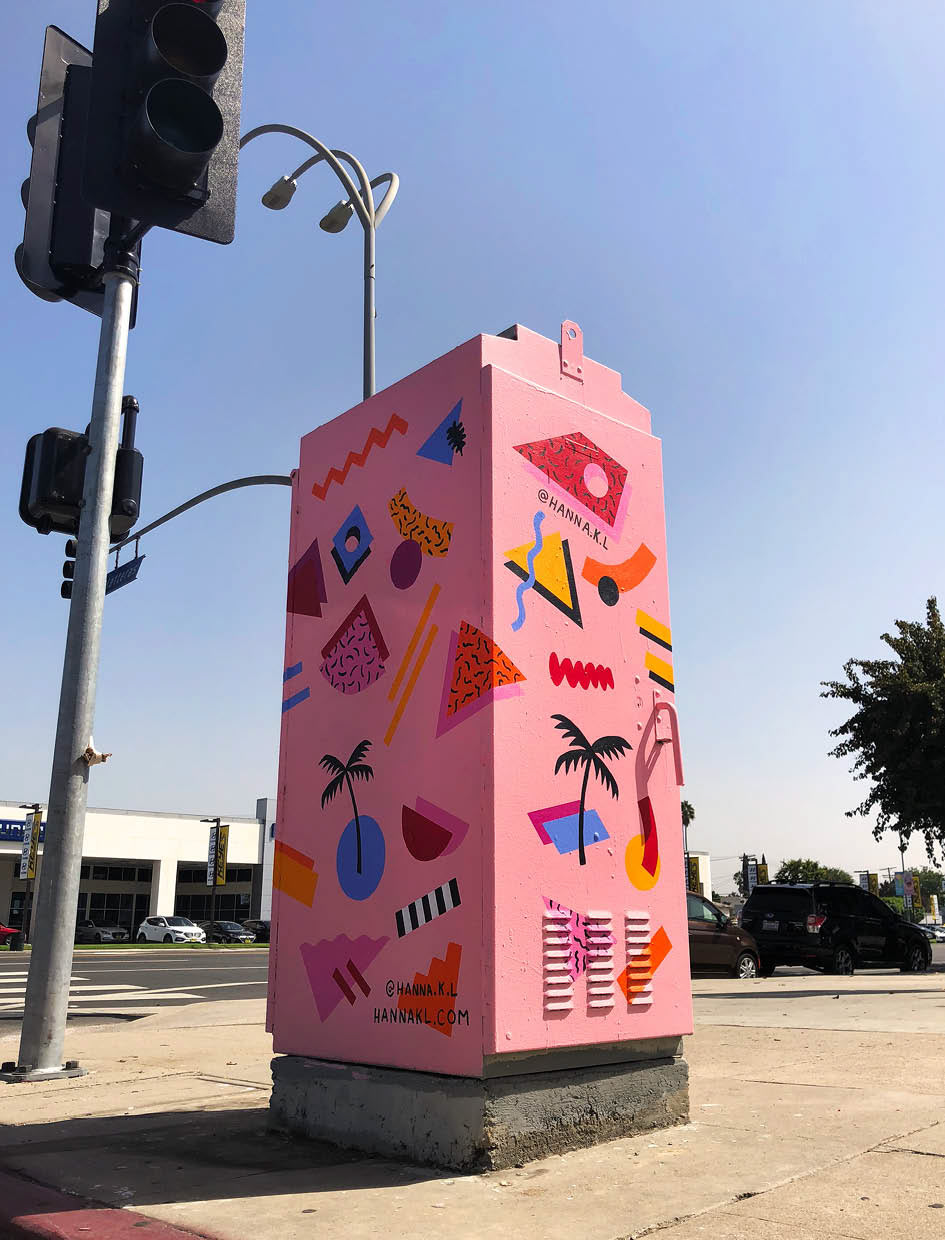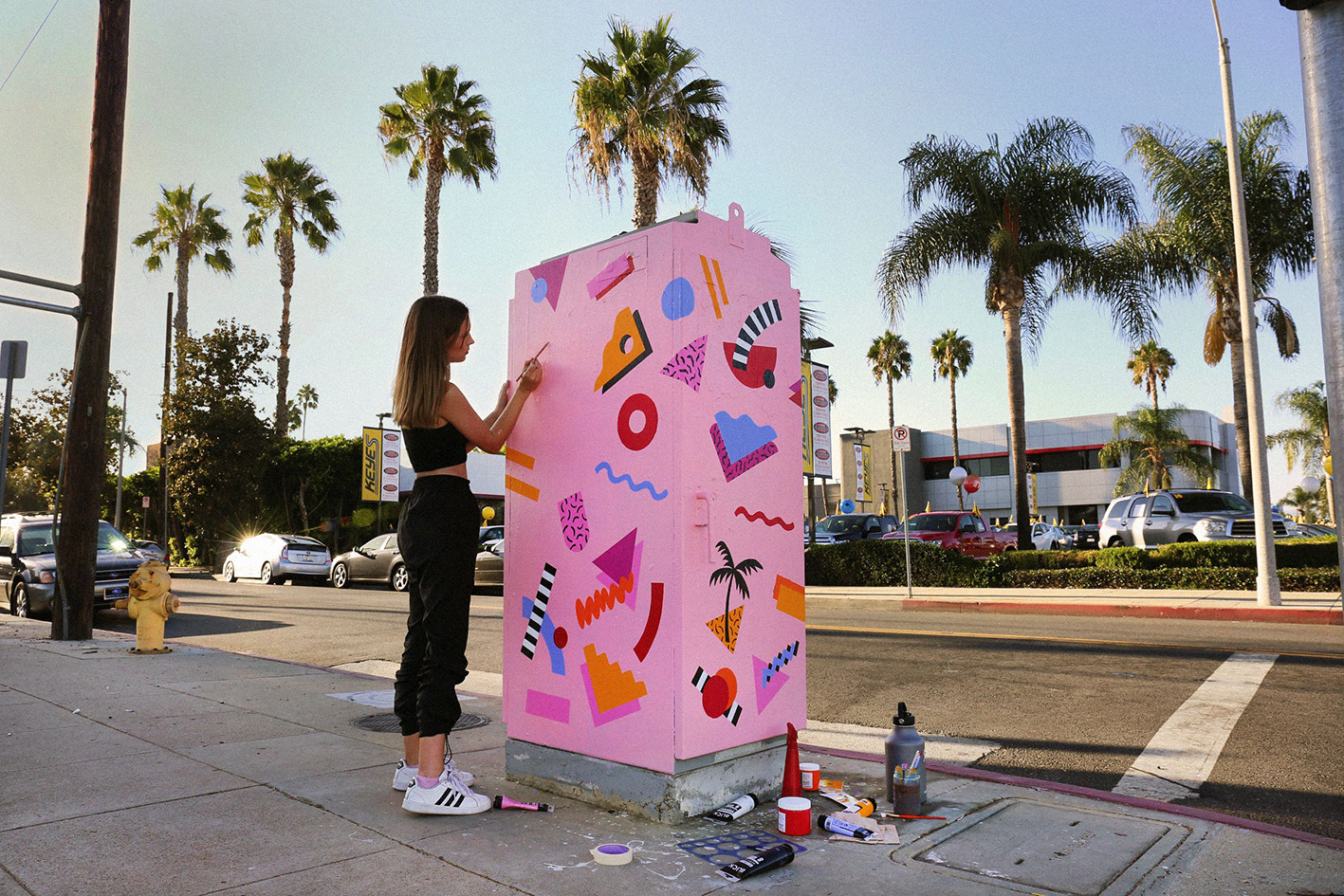 Utility box art for the Sherman Oaks Chamber of Arts, Los Angeles. Location: Van Nuys blvd / Hatteras st.